Share
Listen
Prayer and Obedience, Part 2 (TPMD Bus 2 - #695).
Prayer and Obedience, Part 2 (TPMD Bus 2 - #695) mp3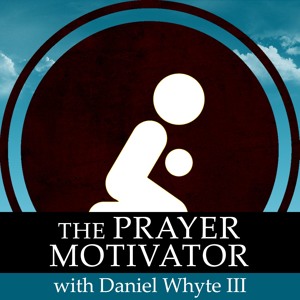 Qrcode
Description
POEM: "O Seek the Lord in Prayer" by John A. Dalles Our prayer motivator passage from the Word of God today is Isaiah 56:6-7 which reads: "Also the sons of the stranger, that join themselves to the Lord, to serve him, and to love the name of the Lord, to be his servants, every one that keepeth the sabbath from polluting it, and taketh hold of my covenant; Even them will I bring to my holy mountain, and make them joyful in my house of prayer: their burnt offerings and their sacrifices shall be accepted upon mine altar; for mine house shall be called an house of prayer for all people." Our featured prayer motivator quote is from Leonard Ravenhill. He said, "There's nothing more transfiguring than prayer." My personal encouragement for you today is this: With all of the calamities and disasters that are happening in the world today, I am quite sure that you will agree that we are living in praying times. And the best way to combat crime, violence, immorality, family breakdown, natural disasters, wars, and Satan's efforts to lead millions astray is prayer. Our prayer motivator devotional today is titled "PRAYER AND OBEDIENCE" part 2 from the book, "Necessity of Prayer" by E.M. Bounds. The gift of the Holy Spirit in full measure and in richer experience, depends upon loving obedience: "If ye love Me, keep My commandments," is the Master's word. "And I will pray the Father, and He shall give you another Comforter, that He may abide with you for ever." Obedience to God is a condition of spiritual thrift, inward satisfaction, stability of heart. "If ye be willing and obedient, ye shall eat the fruit of the land." Obedience opens the gates of the Holy City, and gives access to the tree of life. "Blessed are they that do His commandments, that they may have right to the tree of life, and may enter in through the gates, into the city." What is obedience? It is doing God's will: it is keeping His commandments. How many of the commandments constitute obedience? To keep half of them, and to break the other half -- is that real obedience? To keep all the commandments but one -- is that obedience? On this point, James the Apostle is most explicit: "Whosoever shall keep the whole law," he declares, "and yet offend in one point, he is guilty of all." The spirit which prompts a man to break one commandment is the spirit which may move him to break them all. God's commandments are a unit, and to break one strikes at the principle which underlies and runs through the whole. He who hesitates not to break a single commandment, would -- it is more than probable -- under the same stress, and surrounded by the same circumstances, break them all. Universal obedience of the race is demanded. Nothing short of implicit obedience will satisfy God, and the keeping of all His commandments is the demonstration of it that God requires. But can we keep all of God's commandments? Can a man receive moral ability such as enables him to obey every one of them? Certainly he can. By every token, man can, through prayer, obtain ability to do this very thing.
Prayer and Obedience, Part 2 (TPMD Bus 2 - #695) mp3 .Reviewed on 20 January, 2021